This is an example of our daily routine. Depending on the weather, this may include outside time so please dress your child in appropriate clothing for outdoor play. For girls it is easier to climb if they aren't wearing dresses and frilly clothes - please pants or shorts :) CLOSE TOED SHOES please! Also for potty training toddlers - easy clothes to pull up and down! No buttons, buckles, snaps - it is hard for the kiddos to get to the potty quickly if we are messing with extra items on their clothes ;)
It will depend on the children as to what happens on any given day. This is what we shoot for though.
uiet time, breakfast, free play, morning snack. CIRCLE TIME starts promptly at 9:15 - 9:30 every morning it consists of an Open Curriculum but we focus on Kindergarten Readiness: the alphabet, numbers, colors, and sometimes we do crafts.
Monday's - Reading
Tuesday's - ABC Mouse
Wednesday's - Math
Thursday's - Science
Friday's - Writing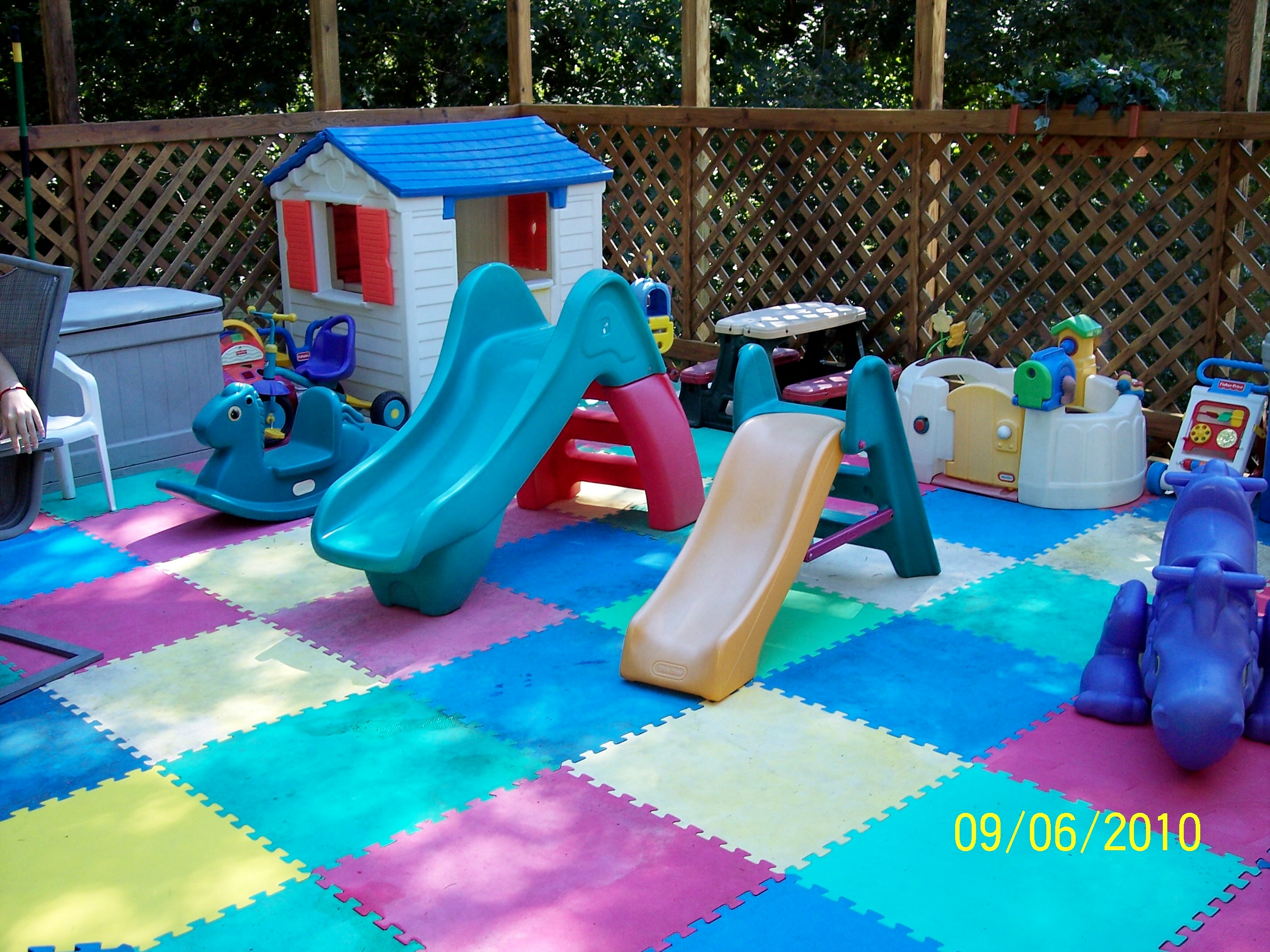 Play area on deck - NO STAIRS!