My name is Tracy Martinez and I have been a Licensed Home Childcare Provider since March of 2003. However, I have been providing care for children since June of 2002. I have two children of my own - Amber is 19 and Katie is 14. I also have a step-daughter - Raquel is 30. I am CPR, First Aid and MAT Certified and I am on the USDA Food Program. I am a member of the Fredericksburg Area Family Daycare Association and serve as the Secretary on their Board. I am also a member of the Virginia Alliance Family Child Care Association.
I hope we can work together as a team to ensure that your child(ren) enjoy their time with me in my home. I look forward to helping them expand their horizons and gain a better understanding of the world and what life has to offer.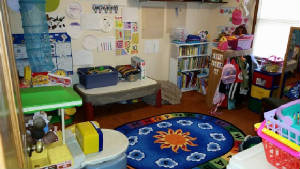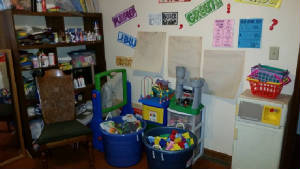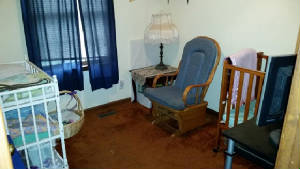 We have lots of books for story time!
The playroom is full of toys! Kitchen, reading area, craft area, blocks, etc....
I also have large legos and cars for the older children and plenty of light up and music playing toys for my babies and toddlers - Many age appropriate toys for the children to play with.
Excersaucer, Infant Swings, Infant Bouncers are also available for my wee little ones.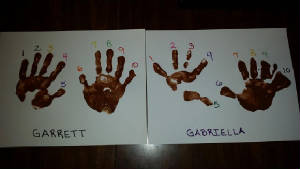 Tracy's Tiny Tots
Stafford, VA 22554

Phone: (540) 720-3179

for more information or to schedule an interview contact me at 540-720-3179 or e-mail me at: wndrwolf@aol.com

Tracy's Tiny Tots is now participating in the Virginia Star Quality Initiative Program - We are participating so we can improve our daycare services to you. Our Star Rating will be posted at
www.smartbeginnings.org/qris